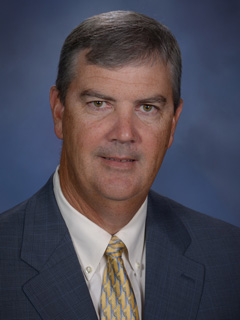 Speaker
Joe Outlaw
Regents Fellow, Professor and Extension Economist
Texas A&M University
Dr. Joe Outlaw is a Regents Fellow, Professor and Extension Economist in the Department of Agricultural Economics at Texas A&M University. He also serves as the C0-Director of the Agricultural and Food Policy Center (AFPC) at Texas A&M University. In this role, Dr. Outlaw frequently interacts with members of Congress and key agricultural committee staff, as well as stakeholders, to provide feedback on the likely consequences of agricultural policy changes. His extension education and applied research activities are focused on assessing the impacts of commodity programs, crop insurance, renewable energy, and climate change legislation on U.S. agricultural operations.
Dr. Outlaw has received 38 state, regional and national awards for his policy education efforts and has been awarded Fellow of both the Southern and Western Agricultural Economics Associations.
Dr. Outlaw has presented over 1,000 invited presentations across the United States and Internationally. He has secured more than $30 million in funding for his work in agricultural policy and written over 500 extension and research publications and been invited to testify on 13 occasions.
Dr. Outlaw is originally from Devine, Texas. He received his B.S (1987), M.S. (1988), and Ph.D. (1992) degrees from Texas A&M University, all in agricultural economics.
Presentations
Back