Indiana CCA Conference 2021 Presentation
File
Presentations
T11
Soil & Water
Tue, Dec 14, 2021
11:00am to 11:50am
T4
Soil & Water
Tue, Dec 14, 2021
4:00pm to 4:50pm
Climate and Weather Tools for CCAs
Purdue University is home to both the Indiana State Climate Office and the Midwestern Regional Climate Center. These are just two of several climate programs across the region and nation that focus on delivering climate information to a broad range of audiences to help improve decision making and climate monitoring. This presentation will highlight several different tools and resources that may be helpful for the agricultural community to be aware of when making decisions throughout the year.
Speaker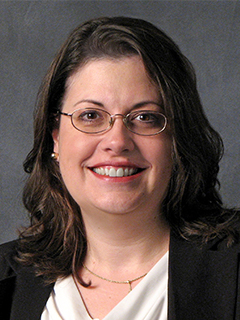 Beth Hall
Director, Indiana State Climate Office
Purdue University
Biography
Dr. Hall is the Director of the Indiana State Climate Office, Midwestern Regional Climate Center, and is the Indiana State Climatologist. With over 25 years of climate services experience, she has dedicated her efforts toward identifying opportunities for climate data to be transformed into decision-support tools and resources for a variety of sectors across the Midwest including agriculture, urban flood management, and public health. Her research interests throughout her career have predominantly focused on climate applications and operational climate tools for stakeholders and decision-support needs.