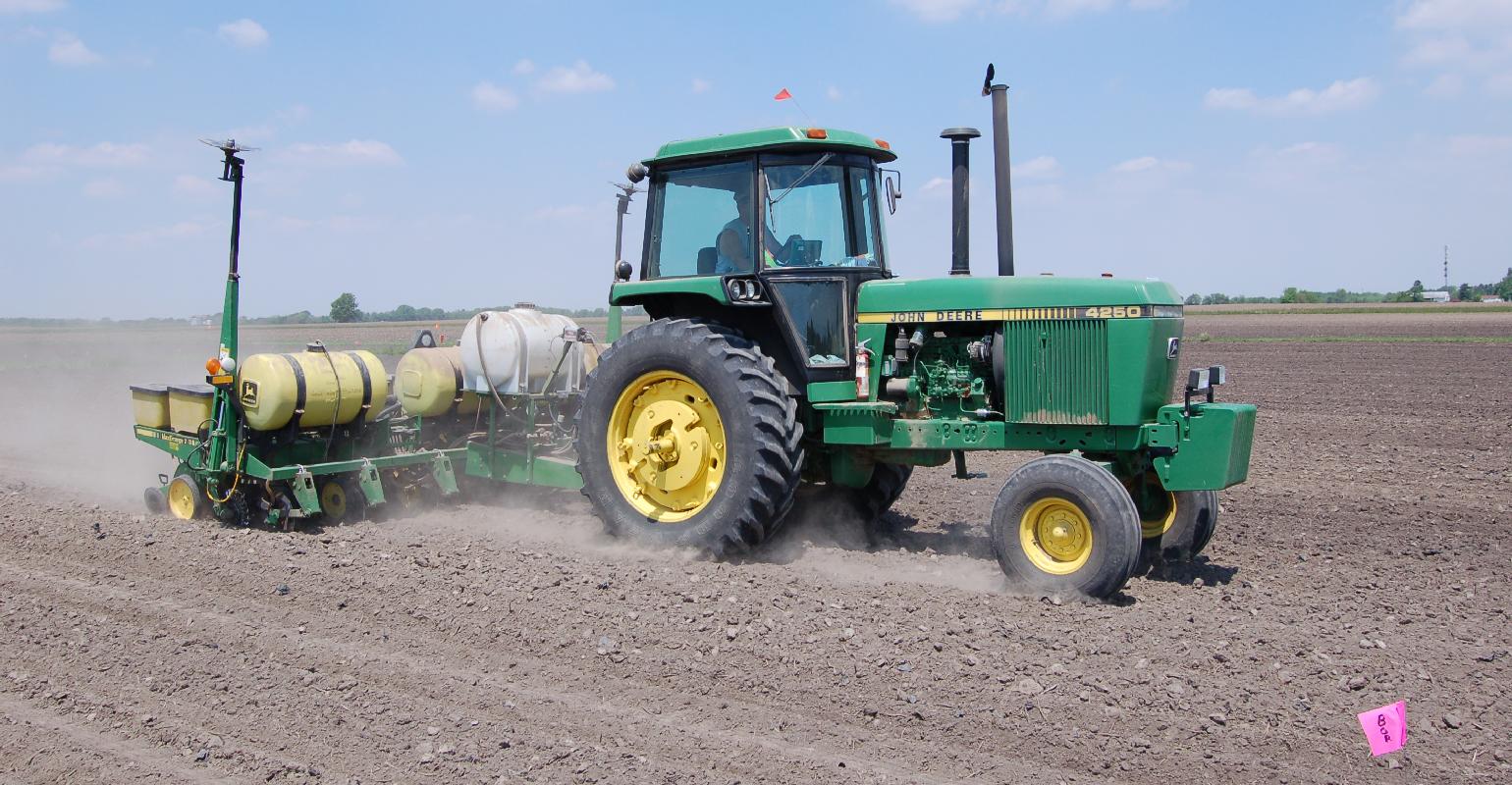 Corn Pest Beat: Crop choices and insect pressure may shift in the future.
Dec 02, 2020
I'm rebuilding my planter from the ground up. It still has insecticide boxes. Is there any reason to leave them on?
The Indiana certified crop advisers panel answering this question includes Danny Greene, owner of Greene Crop Consulting, Franklin; Jeff Nagel, agronomist with Ceres Solutions, Lafayette; and Marty Park, agronomist with Gutwein Seed Services, Rensselaer.
Greene: Rebuilding the planter — good deal! Prioritize seed placement and downforce so that each plant will emerge and grow uniformly. Consider no-till attachments if needed. Beyond that, consider row shutoffs for seed savings, starter fertilizer and insecticide delivery.
From your comment, I'm guessing you haven't used granular insecticide lately. I don't know where you farm or the potential insect threats your crops face. If rootworm or heavy root-feeding insect pressure is common, consider keeping your boxes and the ability to install them. However, there are several ways to deliver insect protection. There are also liquid in-furrow delivery systems that precision-place material around the seed. Insecticide seed treatments have been a cost-effective option in many areas.
Nagel: The first step is to evaluate whether you may need a soil-applied insecticide option. The second decision is how to deliver that protection.
The primary target of soil-applied insecticides is corn rootworm larvae. Most operations have moved to below-ground trait-protected hybrids for rootworm protection. However, if you're growing non-GMO corn, waxy corn or popcorn and you need rootworm protection, soil-applied insecticides provide the most consistent protection. High rates of seed-applied insecticides can offer protection under low to moderate rootworm pressure but less consistent protection at higher pressures.
The most common additional below-ground feeding insects targeted are seed corn maggot, white grubs, wireworm and Asiatic garden beetle. Seed-applied insecticides generally provide adequate protection. Under unusually heavy pressure, a soil-applied insecticide is sometimes needed. Asiatic garden beetle is not controlled well by seed-applied insecticides, and even soil-applied insecticides can be inconsistent.
If you need a soil-applied insecticide, here are delivery options:
Traditional insecticide box. Insecticides such as Aztec, Force and generic chlorpyrifos can still be purchased as a granular in a bag, but many farm operations and newer planters have moved away from this due to inefficiencies in handling bags, and accuracy of delivery.
Liquid fertilizer-compatible formulations. This type of application has become more popular for those already applying an in-furrow or "pop-up" fertilizer. Capture LFR and Ethos XB are examples.
Closed-handling systems. Amvac has several granular insecticides available in its SmartBox system. Syngenta offers Force Evo as liquid in a closed packaging system. FMC now offers Capture 3Rive3D and Ethos 3D that delivers a foaming formulation in-furrow. Equipment needs to be installed on the planter for these systems.
Park: In northwest Indiana, we're seeing a rebound in rootworm pressure in unprotected corn hybrids in some of our higher cation-exchange capacity soils. Many growers will address this by planting seed with rootworm protection built in. However, if you grow any type of non-GMO corn crop, your only options are the higher level of seed treatment, such as Poncho 1250, liquid insecticide in "pop-up" fertilizer or granular insecticide. Granular insecticides normally provide the highest level of protection of these options. Many growers still use these on non-GMO crops.
So, my recommendation would be to leave the insecticide boxes on the planter unless they're in the way. If you do take them off, save them. It's hard to predict what the future holds.