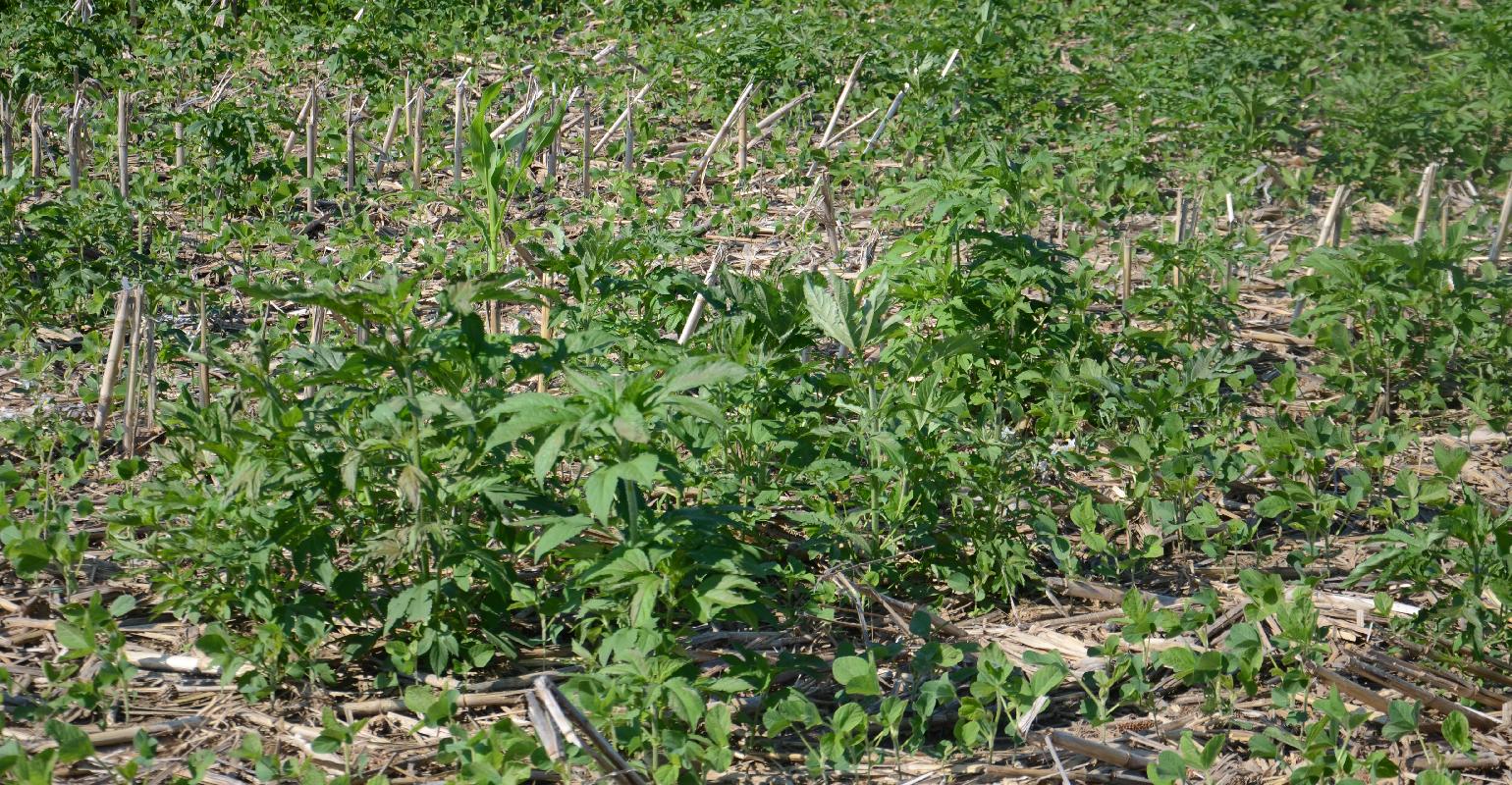 Soybean Pest Beat: If control of giant ragweed is slipping, consider these options.
Feb 05, 2021
We no-till soybeans into cornstalks and then chisel before corn. Giant ragweed control is slipping in soybeans. Are they getting resistant, or are we not using the right herbicides? What's the best way to control giant ragweed in our system?
This month's Indiana certified crop adviser panel includes Gene Flaningam, Flaningam Ag Consulting, Vincennes; Greg Kneubuhler, G&K Concepts Inc., Harlan; and Bryan Overstreet, Purdue University Extension ag educator, Jasper County.
Flaningam: Glyphosate is weak on giant ragweed control. Look at some other systems to control giant ragweed
postemergence. XtendFlex soybeans give you three options for weed control: glyphosate, dicamba and glufosinate, the active ingredient in Liberty. Dicamba is excellent on giant ragweed when applied according to the label.
Another option is to plant Enlist soybeans. This program allows the application of 2,4-D choline, glyphosate and glufosinate. The 2,4-D herbicide is also an excellent product to control giant ragweed when applied according to the label. A soil residual herbicide is recommended in conjunction with all these herbicide combinations.
Kneubuhler: We see giant ragweed being missed more and more each year. I think part of the problem is they aren't controlled in time. Giant ragweed grows so fast, and we've become "lazy" with the use of glyphosate, glufosinate and even dicamba — often we allow weeds to get too big, and they're off-label when they are sprayed. Pushing labels for control is what creates resistance and lack of control.
I would also suggest that one-pass herbicide treatments in soybeans is not enough, even in conventional-tillage systems. The reality is, we need to look at residual herbicides upfront followed by a solid postemergence application. If giant ragweed is your problem, a two-pass program is imperative. There are many good residual products on the market. Talk to your crop adviser to find what fits your soybean technology the best. Be sure to spray post before weeds exceed label height restrictions.
Overstreet: If you have been using herbicides in the same group for corn and soybeans, you easily could be dealing with a resistance issue. In Indiana we have seen resistance to Group 2 ALS chemistry, Group 9 glyphosate, and a combination of the two. First, I recommend planting an Enlist or Extend soybean variety to widen your herbicide options. I then recommend applying a preemergence from Group 15 that has giant ragweed on its label. Follow with a postemergence spray that matches the herbicide resistance seed selection that you made.